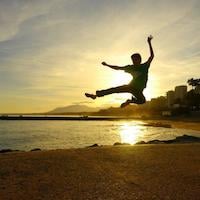 Filed by Mitchell Friedman

|

Jan 28, 2016 @ 9:27am
During an international cat show in Vilnius, Lithuania, photographer Andrius Burba introduced an innovation in an art form some thought had been exhausted—cat photography—by taking photos from underneath. Look how sheepish this cat looks:
The artist calls the series, "Under-cats."

And for real...