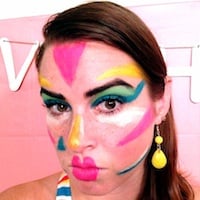 Filed by Ashley Bez

|

May 18, 2015 @ 3:04pm
There's a cat in Alaska whose care for a group of abandoned kittens is giving both cats and men a good name.

I've cried twice today looking at this photo. (via Twitter)
Meet Henry, the sleepy cat pictured above cuddling six tiny kittens. Henry is an 8-month-old cat who lives in Ketchikan, Alaska, and has a condition that affects his motor skills. He walks unevenly and can't jump, but his owner, Heather Muench says, "He is very, very sweet and gentle, and he has taken a shine to these kittens."
The 3-week-old kittens were found abandoned in a cardboard box by the side of the road on Prince of Wales Island. They were immediately flown to the Humane Society in Ketchikan, where they were introduced to Henry. Muench, who works at the Humane Society, named the kittens after The Brady Bunch children: Jan, Marcia, Cindy, Greg, Peter and Bobby.
Muench said, "It's kind of unusual for a male cat to decide take on the role of mother. But he's doing a fabulous job, and he's probably increasing their chances of survival."

I want to fly to Alaska to cuddle with Henry and his adopted kittens, and I'm allergic to cats. That's the power of adorable animals.