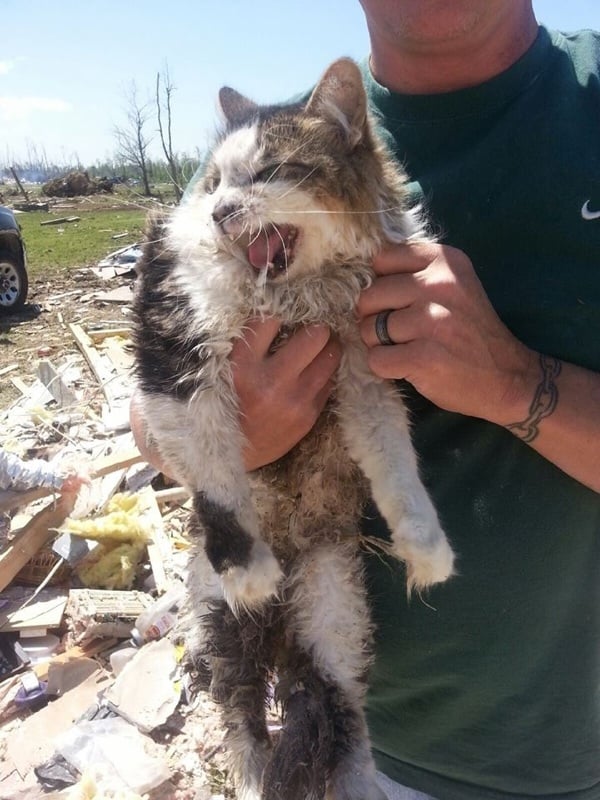 "I never thought I would say this, but TAKE ME TO THE GROOMER'S RIGHT MEOW!"
(via redditor Shadrack_Meshax)
Normally I fill my day by making fun of things, but let's take a moment to just be happy that this cat was reunited with her owners two days after a terrible tornado that wreaked mayhem on central Arkansas this Sunday. The cat was muddy, cranky, and hungry but otherwise OK. I'm sure having to take a bath after that only added insult to injury.
The cat belongs to the sister of redditor Shadrack_Meshax, who posted another, even more incredible photo showing how she and her husband survived the tornado: by holding on to their toilet.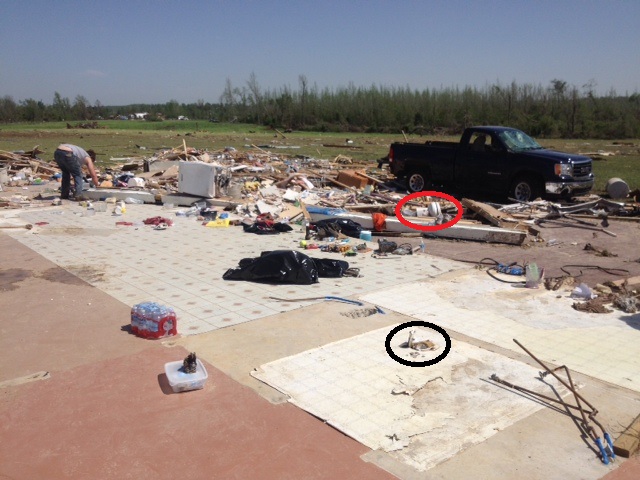 Note to self: build house entirely out of lineoleum and plumbing. (via)
They were also able to save one of their dogs, although sadly several other animals they kept were lost to the storm. Hopefully finding their cat alive and well and wandering their property helped bolster their spirits.
(by Johnny McNulty)