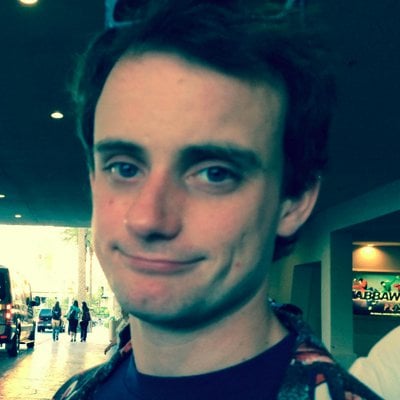 Filed by Johnny McNulty

|

Apr 14, 2015 @ 2:35pm
Just because you don't have legs doesn't mean you can't jump.

This picture is 10x better if you've ever read The Hitchhiker's Guide To The Galaxy.
(via USAWTFM on Facebook)
The Facebook page US Army W.T.F! Moments has, as advertised, many WTF moments captured on film by the men and women of the armed services. WTF, of course, is an Army acronym meaning "Well, That's Fantastic!" Indeed, this photo of a paratrooper bringing "Willy MakeIt" (his pet Betta fish, aka Japanese Fighting Fish) along on a training mission is fantastic, so much so that it quickly established a foothold on major sites like reddit not long after being dropped on the Internet.
"That's my pet fish named Willy MakeIt... It was born a Japanese Fighter Fish but today it has become an American Paratrooper Fish"Airborne!82nd Airborne Division#82nd #Airborne #Fishborne #NemoWasaLeg

Posted by U.S Army W.T.F! moments on Sunday, April 12, 2015
The paratrooper in question is one Matt Tattersall, who posted this proof (below) that the fish made it safely to the ground. I'd be more careful about posting his name and getting him in trouble, but as I mentioned, he posted this photo (with his name on his jacket and helmet) to Facebook. He also left his name written on his helmet in the top photo posted to USAWTFM.