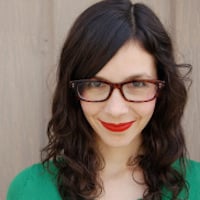 Filed by Meg Favreau

|

Jul 08, 2015 @ 8:20pm
No, this isn't a story about a dog's last days spending time with Jack Nicholson and Morgan Freeman, but it is a sweet story about a terminally ill dog spending his last days in comfort and style.
Earlier this year, Georgia's Ark Animal Shelter rescued a dog named Chester from a nearby high-kill shelter. After bringing him in, Ark discovered that the unkempt pup was 13-14 years old, and that he had a tumor on his side. They performed surgery to remove the tumor, but more tumors appeared soon after. So when Chester was listed for adoption, the write-up called for a pet parent who could take Chester into hospice care. Not only did 24-year-old mom Nicole Elliott step up to the task and take Chester in, but she decided to make Chester's last days as wonderful as they could be with a doggie bucket list.