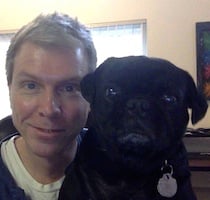 Filed by Jonathan Corbett

|

Sep 22, 2014 @ 2:21pm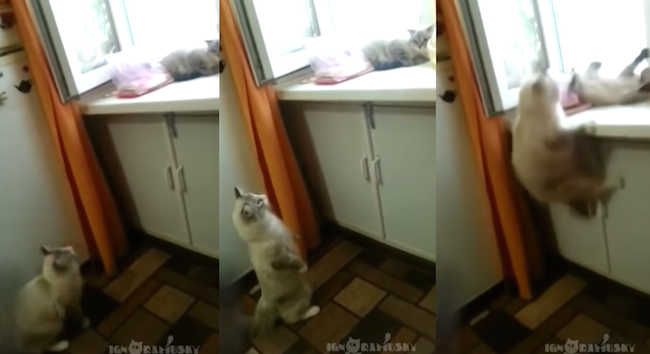 Counter attack.
Curiosity didn't kill the cat in this case, but it did manage to scare the crap out of two high-strung whiners. You have to feel bad for the cat on the ground, who made an honest effort to ensure there was plenty of space on the counter before jumping up to catch a few rays. Unfortunately, it was a waste of time, because the cat napping on top was guarding that space like Kate Winslet door-hogging at the end of Titanic.
Maybe he just caught the napping cat at a bad time. Maybe the top cat is just a huge drama queen. Either way, even if it was a needlessly tragic scene, at least no one drowned.
(by Jonathan Corbett)