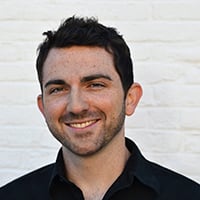 Filed by Chip Dwyer

|

Oct 29, 2015 @ 12:20pm
To celebrate National Cat Day, Uber is delivering kittens on-demand in over 50 cities. That's right, when you open up the Uber app today there will be a kittens feature. You can request them just as you would a car, and then a chatty stranger will show up in a black Toyota with kittens. It's $30 for 15 minutes of kitten time, which means these must be some classy, high-end kittens. The best part is that in most of the cities, the kittens will be available for adoption. And to sweeten the deal, Uber is giving them clever little profiles packed with silly cat jokes.
Reggie's hometown is hilarious, and he's a physicist who enjoys "string theory."
Hunter Byrd somehow does not mention bird hunting as a hobby.
Tabby is a tree-hugger who is concerned about the environment.