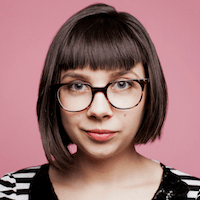 Filed by April Lavalle

|

Mar 17, 2016 @ 11:26am
They say all dogs go to heaven, but heaven will have to wait for Luna, a German Shepherd who fell off a fishing boat over a month ago and was presumed drowned, but was discovered alive and healthy Tuesday morning.
The one-year-old pup was on a fishing boat two miles away from San Clemente Island, near San Diego, with her owner Nick Hayworth when she went overboard, Public Affairs officer Sandy DeMunnik told ABC News. Police and Hayworth searched for Luna for a week to no avail, and she was considered lost at sea and presumed dead.
Imagine the surprise when Luna showed up to greet Navy Staff on San Clemente Island five weeks after she initially went missing. After being identified as the same dog that fell off the fishing boat over a month earlier, Luna was examined by a wildlife biologist at the San Diego Zoo and was deemed "perfectly healthy other than being a little undernourished." What was Luna's diet when she was away from her kibble for over a month? According to DeMunnik, mice. If that wasn't badass enough, Luna also had to tough out the El Niño storms that have been pounding the West Coast over the last several weeks.