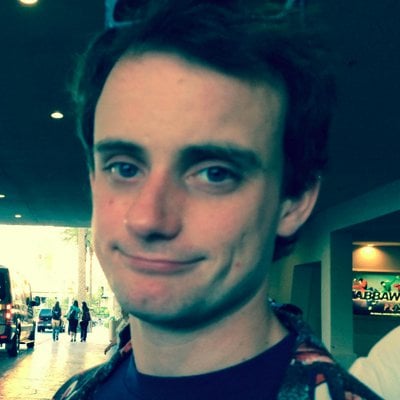 Filed by Johnny McNulty

|

Jun 23, 2014 @ 12:18pm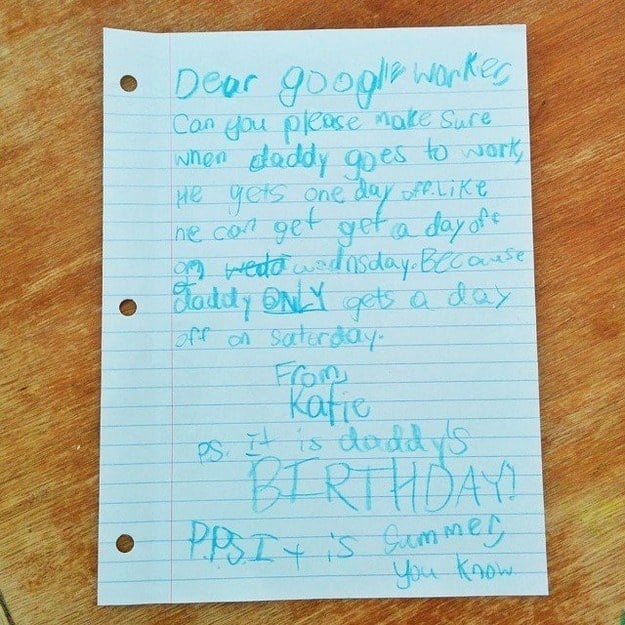 When you want to get Google's attention, a handwritten letter is the way to go.
It's well-known that Google expects a lot of hours out of their employees, but try explaining that to a little girl named Katie. Katie's dad was only getting Saturdays off, and clearly Katie didn't understand the joy and pride of working for Google was supposed to be enough for dad and the whole family. So, she went over his head and straight to the Google Worker, who we all know is the Worker in charge, and demanded he get a day off.
Katie might have a career as a tough negotiator in front of her, however, seeing as she's not afraid to further guilt one of the biggest companies in the world by reminding it that not only is it her dad's birthday, it's summer as well (p.s. how many kids her age know how to use p.s. and p.ps. anymore?). I mean, c'mon Google.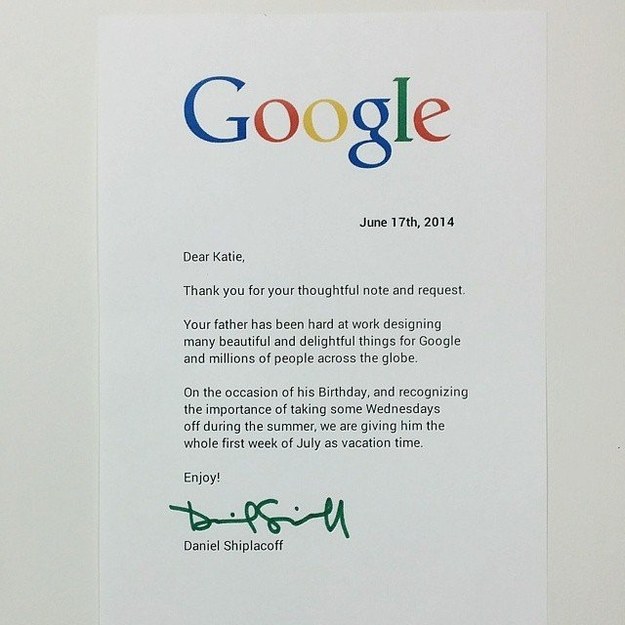 "Dear Katie, request accepted. Also, you've been hired for our viral marketing team."
Google sent this note back to Katie, which has been verified as real by The Blaze. Not only did Google give in to Katie's terms, they gave him off the entire first week of July. It led to a lot of jokes online about how her dad was actually going to have the rest of July and August and also Forever off because she was so nosy, but I think Google is too smart to spoil a PR moment like this.
So, there you go, people. Get your kids to annoy your boss and post it on the Internet. Now all you need is a kid who writes well and sounds cute. So, get to work and put in a lot of time for her education and you should have a day off after 6-10 years of grueling parenting.
(by Johnny McNulty)