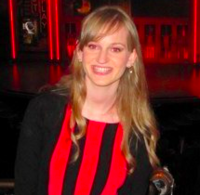 Filed by Orli Matlow

|

Sep 14, 2016 @ 5:05pm
Meet Billie, the cutest semen-sniffer fighting crime in the UK today. Billie works with the force on the Derbyshire Constabulary (perhaps the most British thing you'll read all day) investigating sexual offenses with her specially trained nose.
The Derbyshire Constabulary (say that ten times fast) writes on their Facebook page that Billie can "detect stains on a range of surfaces and has detected stains more than a year old."
With this superpower, Billie can find a DNA link where an alleged rape has taken place, leading to a conviction.
The Derbyshire Constabulary's (I'm officially obsessed with that phrase) superintended Dick Hargreaves (oh, British names!) says that Billie's skills have already been successfully employed.
He's already been used in numerous investigations and has found evidence that has resulted in crime scene investigators identifying DNA profiles.
Billie's ability to find evidence will lead to crucial convictions and a safer Derbyshire.