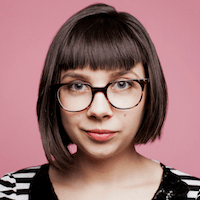 Filed by April Lavalle

|

May 04, 2016 @ 6:00pm
Rapper 50 Cent majorly screwed up after he recorded a video of himself randomly taunting a 19-year-old airport janitor named Andrew Farrell. Fiddy accused Farrell of being high, but it turned out that he is actually autistic and suffers from social anxiety. Although 50 Cent (whose real name is Curtis Jackson III) took down the video shortly after he posted it to Instagram, it had already been ripped from his account and reposted in various places, doomed to haunt him for the rest of forever.
According to TMZ, Farrell's stepfather Ken Kramer said that the family was lawyering up in anticipation of a potential lawsuit. TMZ also reported that the family requested a $1 million donation to Farrell in order to drop the lawsuit, but the family's lawyer later said that reports of such a demand were completely false. The lawyer states that the family was never looking for any monetary compensation (according to Jackson's financial history, he probably couldn't have paid the million anyway), merely a sincere apology from Jackson. With a potential lawsuit looming, Jackson made his first good decision in a really long time and revealed to Page Six to report that he had apologized to the family privately.