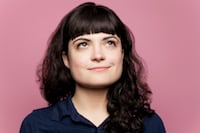 Filed by Jaime Lutz

|

May 03, 2016 @ 7:00pm
You, all your female friends, all your male friends, all your enemies, future generations, and alien species aren't the only Beyoncé fans. Everyone else and also Adele is, too. The British pop star praised the Lemonade singer in an effusive Instagram post about "worshipping" the woman who actually could probably start a very successful religion if she really wanted to.
It reads:
I'm not late on this I've just been speechless. Beyonce is the most inspiring person I've ever had the pleasure of worshipping. Her talent, beauty, grace and work ethic are all in a league of their own. I appreciate you so much! Thank god for Beyoncé
Of course, Adele is Adele, so you have to imagine Beyoncé is like "same."