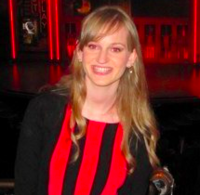 Filed by Orli Matlow

|

Feb 25, 2016 @ 9:58am
Stars, they're just like us: They get starstruck! On the red carpet at the Brit Awards on February 24, Adele reacted to seeing Lana Del Rey with as much excitement as you would if you saw Adele.
Zooming in:
Adele spoke about her love for Lana Del Rey in her Vogue cover story:
"I'm obsessed with her," says Adele. "Her lyrics are fierce. The chorus of this song ["Salvatore"] makes me feel like I'm flying, like that bit in your life when it goes into slo-mo. When you've got nothing to do and you're staring out of the window and your mind goes to magical places."
The obsession is skin-deep, as they actually have similar tattoos—but Adele swears that it's a coincidence.