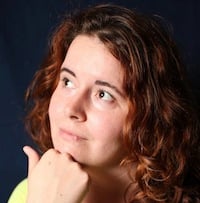 Filed by Aimee Lutkin

|

Dec 14, 2015 @ 9:00pm
2015 has really been comedian Amy Schumer's year. Her movie Trainwreck came out, and it made us all realize that LeBron James is actually a really good actor. She was pretty good in it too! Schumer also signed a huge book deal, won a slew of awards, and made some very famous friends. It's not easy to skyrocket to fame so suddenly, which she herself has noted, but Schumer's year in review makes it pretty clear why she did. Here are some of the top moments when Amy Schumer was her hilarious and very best self this year:
1. This song that makes fun of boy bands and is catchy as hell.
https://www.youtube.com/watch?v=fyeTJVU4wVo
---
2. Getting all her lady heroes in comedy to talk about aging.
https://www.youtube.com/watch?v=XPpsI8mWKmg
---
3. Fulfilling every nerd's dream of becoming bffs with Jennifer Lawrence.
https://www.instagram.com/p/8e95aFKUC2/