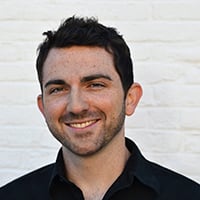 Filed by Chip Dwyer

|

Apr 28, 2016 @ 11:15am
On Wednesday Amy Schumer shared a video of her dad on FaceTime with Goldie Hawn. Gordon Schumer loved every second of it. After Amy told Hawn that she is "the love of his life," dad confirmed it cutely by confirming "you're the love of my life. In real life." Watching an elderly dad innocently flirt is always fun, but watching him do it with Goldie Hawn is the most fun in the world:
Hawn herself is a loving mother and a goofball on social media, so that's why she had no trouble killing it on FaceTime. After Amy called Hawn a goddess, she replied with an even higher compliment for the Schumer family:
Getting to FaceTime with Goldie Hawn is a great way to spend time with a parent. Most people have to spend at least half an hour explaining to a parent what FaceTime is or how a smart phone works.