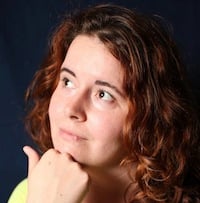 Filed by Aimee Lutkin

|

Nov 13, 2015 @ 12:05pm
Even though she's BFFs with Jennifer Lawrence, gets funny texts from Kevin Hart and spends her vacation time making funny movies with Aziz Ansari and Chris Pratt, fame is wearing Amy Schumer out. Apparently it sucks? But she won't quit fame, or quit posting pictures of herself hanging out casually with other celebrities:
On Wednesday, during a set that she did for a charity event in Paris, Amy joked a bit about what her sudden rush to the top has been like:
I'm, like, newly famous, and it turns out it's not fun. Did you guys know that? You're, like, you know that I'm just now learning that my dreams have been a sham, and that it's actually not great and it just only comes with pain.

We all know it's going to last another three months because that's how it works. I'm already burning bridges like it's already f*cking over. I'm telling you, this is the last time I'll ever be onstage. The next time you see me, I'll be the girl in the elevator, like, do you want to go see the Sleep No Less?