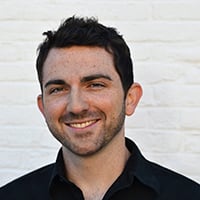 Filed by Chip Dwyer

|

Nov 03, 2015 @ 12:50pm
Amy Schumer is one of the biggest names in entertainment, and as such she gets to hang out with A-listers like Julia Louis-Dreyfus, Lena Dunham and Rose Byrne. You know, some more of the most powerful and hilarious women in entertainment. It's just a regular hang for Schumer when she's not busy doing stuff like hosting SNL, winning an Emmy, or closing a deal on her own book. She already has her bestie and writing partner Jennifer Lawrence, the duo that gets to hop on stage with Billy Joel. Sometimes she and J-Law add Aziz Ansari and Chris Pratt for good measure. Her pictures make us wonderfully jealous, and now she's taking it to the next level.
Apparently there is no limit to the powerful company kept by Amy Schumer. It's not clear if they got together for a specific occasion, though they may have been celebrating Rose's baby bump. Regardless of the reason, there was a lot of power on that couch.
In addition to palling around with some of the most powerful women in entertainment, she also pals around with arguably the most recognized and honored actress of a generation.