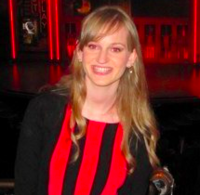 Filed by Orli Matlow

|

Jan 14, 2016 @ 2:30pm
Anna Faris hosts a podcast, Anna Faris Is Unqualified, and on this week's episode, she welcomed welcomed Chris Pratt, Jennifer Lawrence, and Aubrey Plaza to hang out on-mic. Faris called Pratt and Lawrence on the set of their film Passengers in Atlanta, where Pratt joked, "What other guy in the world could say that he's on the phone with Anna, my real wife; Aubrey, my TV wife; and [referring to Lawrence], well, we're not married in this movie."
Lawrence has discussed her on-screen relationship with Pratt before. Last year, she opened up about how nervous she was to be filming a sex scene with someone else's husband. "[It] was going to be my first time kissing a married man, and guilt is the worst feeling in your stomach," she told The Wrap.
In addition to discussing on-screen relationships, also Faris asked Lawrence some rapid fire questions, like what she would name a High School mascot, the most embarrassing music on her phone, and ideal murder weapon. She then asked her husband to do over the phone the thing that helps keep their marriage alive: rap.
You can listen to the whole thing here; Pratt and Lawrence's call begins at 36:30.
https://soundcloud.com/annfarisisunqualified/ep-09-aubrey-plaza