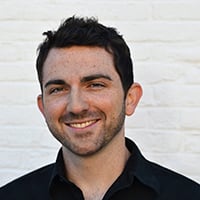 Filed by Chip Dwyer

|

Feb 24, 2016 @ 10:41am
Ariel Winter, the actress known for her role as Alex Dunphy on Modern Family, spoke to Motto about the reasons for her breast reduction surgery. Winter underwent the surgery last June to go from a 32F to a 32D.
Winter has been very open about the surgery, her critics, and the entire experience. There were several stories about Winter receiving excessive and unwelcome sexualized attention, and she notes while that did occur, it was not the primary reason for choosing surgery.
Winter explained:
The conversation became about my looks instead of my talent and work—everything that I didn't want. I even started getting messages from older male fans, and let's just say they were gross.
But Winter chose the surgery not because of what others thought or said but because of physical pain and the impacts it had on her mental well-being:
People may find it hard to believe, but when I got my breast-reduction surgery last year, it wasn't because of the mean comments online. It wasn't because I didn't like how I looked. Having so much weight on my frame was affecting me psychologically. I was uncomfortable and unhappy. I chose surgery because of how I felt, not because of what anyone else thought.