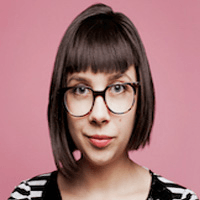 Filed by April Lavalle

|

Sep 20, 2016 @ 1:21pm
Kendall Jenner offended professional dancers with her mediocre dance moves in a recent ballet-themed video for Vogue España. Geez, people will truly find any reason at all to hate Kendall Jenner.
Professional dancers who have trained their whole lives in ballet are not thrilled to see the 20-year-old model and reality star slip on point shoes and bounce around a dance studio in a tutu like it's all some kind of JOKE. After all, they endure grueling rehearsals, years of wear and tear on their bodies from training, and a lifetime of calluses. Kendall probably has perfectly manicured feet and doesn't even know what a callus is.
Ballet takes so much skill and it's like a joke with Kendall Jenner on Vogue Spain. Fail all around #vogue

— Art Muse Simone (@artmuse_simone) September 20, 2016
Kendall Jenner doing ballet for vogue Spain, just no.

— grayson derulo (@graywaa) September 15, 2016