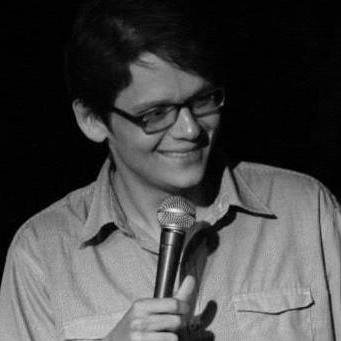 Filed by Matt Nedostup

|

Aug 20, 2015 @ 2:25pm
Ben has joined the illustrious club of celebrities photographed looking sad in happy places.
Despite his recent separation and infidelity scandal, Ben Affleck still has a cordial relationship with his ex, Jennifer Garner. This past weekend, the two took their kids on a trip to Disney World to celebrate Ben's 43rd birthday. In most of the pictures, he seemed to be having a good time, except for this one gem taken when the family was on the Dumbo ride.
Don't get us wrong – we're sure he's having a rough time and we don't take any pleasure in his pain. It's just a pleasure to see a celebrity's larger-than-life face look so downtrodden in such an incongruously happy atmosphere. I mean, he's on the Dumbo ride! Come on.
Here are a few more sad celebrity pics to brighten your day:
Sad Billy Corgan at Disneyland
Sad Kanye West waiting to zip-line
Sad Keanu Reeves gets 3D-printed
Incidentally, the picture above comes from a great Tumblr, appropriately called Ben Affleck Looking Sad. If this has just whetted your appetite for more quality Sadfleck pics, head on over there to get your fill. It should tide you over until Batman v Superman: Dawn of Justice, which promises to feature some serious Affleck moping.