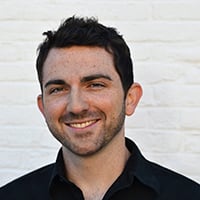 Filed by Chip Dwyer

|

Nov 12, 2015 @ 10:40am
Ben and Jessa Duggar Seewald welcomed their first child into the world on November 5. It's a healthy baby boy, weighing in at 9 lbs. 11 oz. and measured 21 ½ inches long. This is some wholesome and positive news coming from the Duggar clan, considering that Josh was busted for several sex scandals. After all the fallout from Josh and the cancellation of 19 Kids and Counting, some Duggars will return to television, but most of them still lead very public lives.
Ben, 20, and Jessa, 23, wanted to take their time in choosing the perfect name. Jessa acknowledged that they wanted that first name to have purpose:
We want to give him a strong name, with a lot of meaning.
That said, they named their son Spurgeon Elliot Seewald. Spurgeon. You might be wondering about the inspiration for that name. Is it a water deity or god of the sea? Perhaps Spurgeon was a deputy to Poseidon, Olympian God of the Oceans and king of all sea gods. Or maybe Neptune, the Roman God of the sea who has less notoriety. These would be foolish guesses, because they are Pagan gods not befitting of a boy who is going to have a strict Christian upbringing.