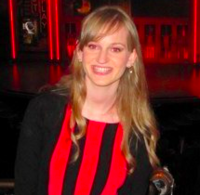 Filed by Orli Matlow

|

Mar 29, 2016 @ 8:42am
The Obamas celebrated their final White House Easter with a bang—and a Bey. Both of America's First Families were in attendance at the 138th annual White House Easter Egg Roll on Monday, with Beyoncé, Jay-Z, and Blue Ivy Carter doubling down on the cuteness. The Egg Roll takes place on the Monday after Easter every year, and the central event is a race where children push an egg through the grass with a spoon.
Blue Ivy donned an adorable Easter Bunny ensemble.
A photo posted by Change the wifi password (@flawlessbeyonceofficial) on
Even Elmo was impressed by the ears.
https://twitter.com/BeyCentric/status/714480123832090624
But it's the fluffy white coat that makes the ensemble.
https://www.instagram.com/p/BDgVTz7GW5b/