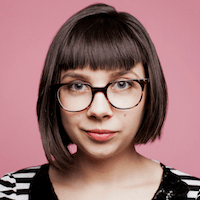 Filed by April Lavalle

|

May 11, 2016 @ 1:20pm
Back in 2000, before Beyoncé's reign as Queen had truly begun, she was just a simple, only-moderately-famous celebrity, living with her best friends and family in a giant house in Houston, Texas. Recently, this 2000 episode of Cribs resurfaced on Decider, and it will make you yearn for both a simpler time and a Destiny's Child reunion tour. Beyoncé, Kelly and Michelle, all clad in black tank tops and jeans, proudly showed off their six-bedroom home, which probably is less than half the size of whatever mansion Beyoncé lives in now.
It is hard to tell what the best part of this video truly is. Maybe it's that little sister Salonge's bedroom was a renovated garage while Beyoncé had a lavish, Arabian Nights-themed boudoir, sort of setting up their dynamic that will follow them into adulthood?
Maybe it's the fact that (as usual) Michelle kind of got pushed to the background and doesn't even seem to live in the same house as Beyoncé and Kelly?