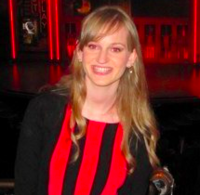 Filed by Orli Matlow

|

Sep 23, 2016 @ 11:28am
A newly-released Keeping Up With The Kardashians clip features Kylie Jenner greeting Blac Chyna, her pregnant future sister-in-law who's the mother of her boyfriend's son at Khloé Kardashian's birthday party, and it's just as awkward as you would be if you met your pregnant future sister-in-law who's also the mother of your boyfriend's son.
Kylie, already looking for an out, experiences more awkwardness when her boyfriend, who in case you forgot, is Blac Chyna's ex and the father of her son, enters the circle.
Just another moment in the journey of realizing stuff, like how awkward it is when your boyfriend's ex is engaged to your brother and pregnant with your niece who will also be your boyfriend's son's half sister.