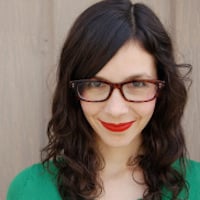 Filed by Meg Favreau

|

Apr 08, 2016 @ 8:40pm
Bad news if you've been saving yourself for Bradley Cooper: his relationship to girlfriend Irina Shayk is now Instagram real (the realest of all reals). On Friday, Shayk, who has been dating Cooper for about a year, posted a photo of the two of them together. It is, literally, the tits:
You might be like, "Hey, these are just torsos! The heads are missing, so there's no way to know whether that is Bradley's manly chest!" But a source confirmed to E! that it is, noting "That is Bradley in Irina's Insta photo. They are both on vacation and will be back in New York next week. They are relaxing and having a great time in the sun." So, yes, there's a chance it might not be Cooper. But why would a source lie about something so important? Source, who hurt you??
While you might be bummed that Cooper is officially Instagram-taken, don't worry. Irina Shayk is, at the very least, cool enough to have taken this picture: