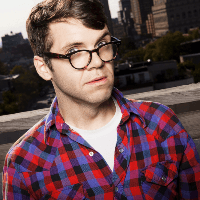 Filed by H. Alan Scott

|

Sep 14, 2016 @ 11:47am
Apparently Bradley Cooper's idea of "land of the free" means free-balling. He explained to Ellen DeGeneres and her co-host for the day, First Lady Michelle Obama, that he went commando during his last visit to the White House.
He told Ellen and Michelle...
I had just done American Sniper, and I only had one tuxedo that didn't fit. I was so nervous that it would rip, so I decided at the last minute to eighty-six the underwear.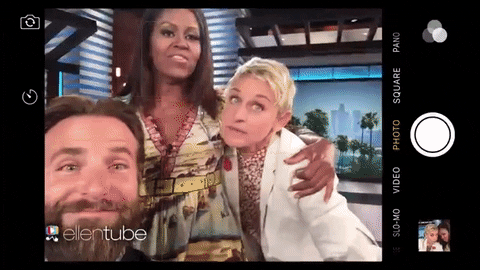 Ellen, thinking exactly what we're all thinking, responded...
Right, because if it should rip, it's much better to not have the underwear on.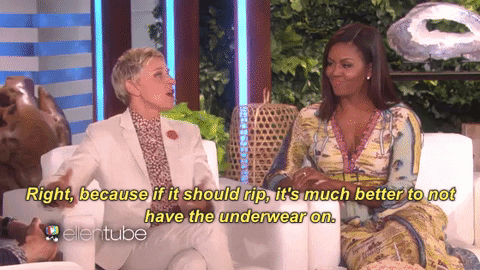 And Michelle, proving she really is the First Lady of the people, responded...
For us! It's good for us, right ladies?
Yes Michelle, it's good for all of us, ladies and gentlemen.