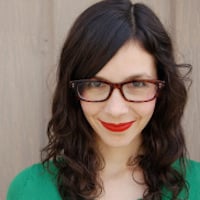 Filed by Meg Favreau

|

May 12, 2016 @ 8:35pm
Brandy, the noted 1990s haver of a boy, hung out on Friday with fellow actresses and singers Roz Ryan and Jenifer Lewis. They appeared to have an adorable, group-hug filled time:
But more important than this friendship is the song that this friendship made, "In These Streets." Its swear-filled melody is the only thing you need to listen to before leaving the house in the morning, quitting your job, getting married...pretty much anything, really.
As for the song's inspiration, Brandy wrote on Instagram: "#AboutLastNight That moment when I teach #MommaRoz (@rlunaryan ) and #AuntieJenifer (@jeniferlewis4real ) the phrase#InTheseStreets and they wanna make up a song about it..."
Please, Brandy. Teach them more phrases. Make more songs.