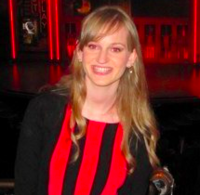 Filed by Orli Matlow

|

Jan 15, 2016 @ 1:10pm
Ricky Gervais continues to not be sorry for making jokes about Caitlyn Jenner, and when Jenner finally responded, he doubled down by making even more jokes about vehicular manslaughter.
Last Sunday at the Golden Globes, Gervais joked:
"What a year [Caitlyn Jenner's] had! She became a role model for trans people everywhere, showing great bravery in breaking down barriers and destroying stereotypes. She didn't do a lot for women drivers."
Jenner, at a Television Critics Association event promoting the second season of I Am Cait, was asked about Gervais' performance. She responded, "I think what I'm gonna do is call the Golden Globes and see if they need a new host for next year and we'll solve that problem."
Gervais responded to the response, bringing it back to the 2015 fatal car crash Jenner was involved in that killed a 69-year-old woman in Malibu.