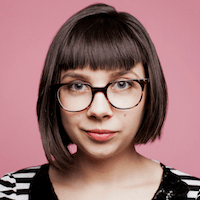 Filed by April Lavalle

|

Aug 29, 2016 @ 2:58pm
Good news! Carice van Houten, a.k.a. Melisandre from Game of Thrones, had her baby, and it is a human and not just a giant puff of black smoke. Yay!
According to E! News, van Houten and her partner Iron Man 3 actor Guy Pearce announced they were expecting their first child back in March via this Instagram.
Pearce broke the news about the arrival of their son with this tweet on Monday.
A cute little package arrived and told us his name's Monte Pearce. We think we're gonna keep him. Placenta smoothie anyone? @caricevhouten

— Guy Pearce (@TheGuyPearce) August 29, 2016
Looks like Melisandre will officially know what it means when the "night is dark and full of terrors" when that little bundle of joy is keeping them up at all hours. Motherhood. It is scarier than any episode of Game of Thrones.