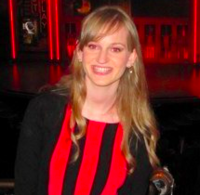 Filed by Orli Matlow

|

Jun 16, 2016 @ 10:44am
In honor of Father's Day, it's important to reflect on all the glorious gifts fathers give their children: life, love, and good genes. As part of Someecards' continuing miniseries on aesthetically pleasing celebrity relatives, including hot siblings and hot sons, it's time at last to present the best celebrities with the best hot dads. Happy Father's Day to these dads who are especially worthy of celebration.
1. Chris and Liam Hemsworth & Craig Hemsworth
As you can see in this picture, papa Craig Hemsworth is as powerful a swimmer as his powerful swimmers, which gifted Hollywood with not one, but TWO of his fine progeny. Hemsworth is the finest Hollywood producer there is. There's no such thing as an un-hot Hemsworth.
2. Blake & Ernie Lively
With a name like Ernie, you wouldn't expect the man to be this suave, but Ernie Lively is a handsome man. He is also an actor in his own right, playing such roles as Bridget's Father in The Sisterhood of the Traveling Pants and Maddie's Father on The Suite Life of Zack and Cody.