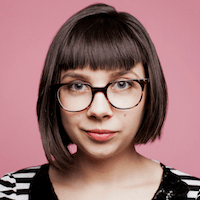 Filed by April Lavalle

|

Aug 04, 2016 @ 8:49am
Chloë Grace Moretz revealed to Glamour U.K. that there actually is a downside to dating young hottie Brookyln Beckham. Hollywood's teenage "it couple" have been together since April of this year, and judging by the amount of lovey-dovey Instagrams posted from both parties, they seem to really like each other. However, there is one thing that Moretz just can't seem to get used to.
"Seriously, you don't know how often I'm just described as 'his girlfriend.' And you think, 'Well, I've also been acting for 13 years, but don't worry.'"
Moretz, who has been acting since she was a small child, finds it irksome to be reduced to being some dude's arm candy, especially when her career is thriving.
A photo posted by Chloe Grace Moretz (@chloegmoretz) on
However, that doesn't stop Chloë from gushing about her boyfriend to the magazine.
"One of the reasons why dating him is great is that we both get what it means to have our lives twisted and torn apart and faked," says Chloë.