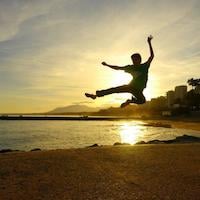 Filed by Mitchell Friedman

|

Feb 24, 2016 @ 4:30pm
Chrissy Teigen and John Legend are a power couple. So powerful, in fact, that they do not let fate determine the sex of their child. They don't do hoping, they don't do praying; no, it's just Chrissy's choice straight up.
"I've made this decision," Teigen told People. "Not only am I having a girl, but I picked the girl from her little embryo." This didn't come as a complete surprise; Teigen has spoken out before about her struggles to conceive and her decision to use in vitro fertilization.
Not only did she pick the girl from her little embryo, but she also said, "I picked her and was like, 'Let's put in the girl." And then she probably morphed into an all-powerful Dumbledore figure.
For those concerned that John Legend didn't have enough voice in the decision, don't be. This is all for his benefit.
"I think he deserves that bond. A boy will come along," Teigen insisted. "We'll get there too, so it's not like we really have to pick. But he definitely is very lucky to have a little girl."