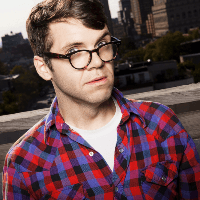 Filed by H. Alan Scott

|

Aug 03, 2016 @ 7:35pm
Chrissy Teigen has had it with your negative comments about her colon, OK?!?! She thanked Instagram in a tweet for providing her, and other high-volume Instagram accounts, with a new feature that allows the user to block certain offensive comments by keyword.
The new feature, currently only available to Instagram royalty, is a sad reminder that there are some mean-spirited trolls out there ready to take down the world, one selfie at a time.
Nicky Jackson Colaco, Instagram's director of public policy, told The Washington Post:
Our goal is to make Instagram a friendly, fun and, most importantly, safe place for self expression... We have slowly begun to offer accounts with high volume comment threads the option to moderate their comment experience.
So go on Miss Teigen, get down with your bad (and free of hate speech) colon.