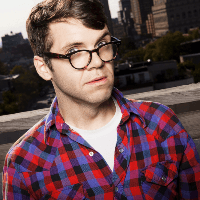 Filed by H. Alan Scott

|

Jul 07, 2016 @ 2:10pm
What Oprah is to bread, Chrissy Teigen is to coconut-related products and/or Snapchat filters.
Teigen took to Snapchat on Wednesday to announce her new partnership with Vita Coco Coconut Oil, among other coconut-related shenanigans (like posing topless). First came the announcement...
Complete with a li'l cross-promotional product placement...
The Snapchat coconut takeover quickly moved to a coconut-related topless snap. Well, a sort-of topless snap. Does a filter count as clothing?
She even served food topless in a filter.