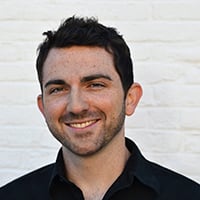 Filed by Chip Dwyer

|

May 02, 2016 @ 12:46pm
Celebrities make lots of money in lots of different ways, and sometimes that involves making appearances at private events. To say that many stars have a high price is an understatement, but for whatever reason there's a contingent of wealthy people who will actually pay it. Sometimes it's for a lucky young person's bar or bat mitzvah. Sometimes it's a corrupt political dictator—who earned their fortune by stealing most of their country's fortune—who just wants to have a good time. Either way, the celebrities get paid a crazy amount to perform. Here are the most bizarre and silly times it happened:
1. J. Lo
J. Lo took some heat in 2013 when it was discovered she was paid $1.5 million to perform at the birthday party for Gurbanguly Berdymukhamedov, president of Turkmenistan. This is the video from the performance, which you know is authentic because she takes the stage yelling "Turkmenistan!" Human Rights Watch says Turkmenistan and its president have a "disastrous human rights record" and that it's one of the world's most tightly repressed countries.
2. Nicki Minaj