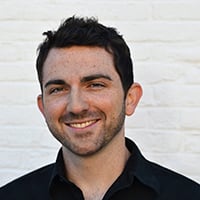 Filed by Chip Dwyer

|

Feb 22, 2016 @ 2:45pm
David Schwimmer gave an interesting response when asked whether the cast of Friends had a clause in their contracts prohibiting them from having sex with each other. Schwimmer made the remarks while appearing with fellow cast members on Sunday night for an NBC tribute to James Burrows, who directed many episodes of Friends.
https://www.youtube.com/watch?v=i3Lv_JpIEv8
Schwimmer was joined by Jennifer Aniston, Courteney Cox, Lisa Kudrow, and Matt LeBlanc. Matthew Perry was unable to attend because he's appearing in a play in London. Perry probably regretted not being there, but he did avoid one awkward moment.
When host Andy Cohen asked them "Did you all sign contracts saying that you wouldn't sleep with each other," the room was silent. Finally, Lisa Kudrow prompted Schwimmer, saying "David, say something." Schwimmer/Ross then joked that no such clause existed, but that if it had, "that was broken." It wasn't super comfortable (and perhaps explains why all video clips are aggressively taken down).