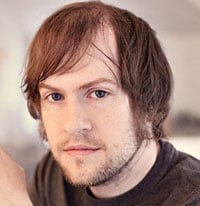 Filed by Brian Boone

|

Feb 03, 2016 @ 10:44am
Hey, look, we all get rejected. Particularly those of us who consider ourselves artists. It's all part of the hustle—publishers, record labels, and agents pass up rising or obvious talent for any number of reasons, if only to provide us—years later—with inspirational online content like this.
1. No Thanks, Mr. Hewson (or "Bono," or whatever).
Thank you for submitting your tape of 'U2' to RSO, we have listened with careful consideration, but feel it is not suitable for us at present.

We wish you luck with your future career.
---
2. Disney Books rejecting a storybook by a young Tim Burton.
It may, however, be too derivative of the Seuss works to be marketable -- I just don't know. But I definitely enjoyed reading it.
---
3. An in-house publishing company memo about Animal Farm.