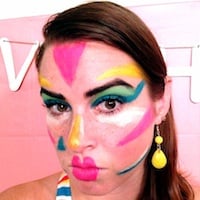 Filed by Ashley Bez

|

Aug 02, 2015 @ 1:15pm
The cast of the new 'Ghostbusters' movie just keep giving us more reasons to love them.
Thank you #Ghostbusters stars @melissamccarthy, Kristen Wiig, Kate McKinnon and Leslie Jones for visiting today! pic.twitter.com/aqt1W0Ctqw
— Tufts Medical Center (@TuftsMedicalCtr) August 1, 2015
All four stars of the upcoming Ghostbusters movie visited the Tufts Medical Center in Boston in full costume as a special surprise to some patients in the hospital. I didn't think I could be more obsessed with Melissa McCarthy, Kate McKinnon, Kristen Wiig and Leslie Jones in anticipation of the new Ghostbusters, and yet now somehow I am.
A spokesperson from Tufts Medical Center told WCVB:
"They were a true delight to have today... They were so kind to all the kids and their parents. They took their time in each room visiting children as young as a few months to teens. We cannot thank them enough for the happiness and excitement they created."
Celebrities are pretty great sometimes. Good job ladies! Also, good job to their PR people!