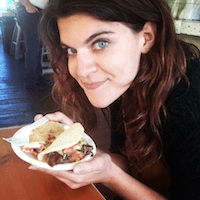 Filed by Kelsey Solywoda

|

Sep 14, 2016 @ 9:51am
Rowan Blanchard is wise beyond her years. The 14-year-old star of the Disney Channel show, Girl Meets World, recently spoke to The Cut about the importance of intersectional feminism. Yeah, I'm impressed, too. Here's what she had to say:
"My first definition of feminism was so small: Men and women should be equal. And maybe that's how you have to learn it, so that it can be more accessible. But then I started discovering Audre Lorde and Angela Davis and all of these intricacies of feminism that were not being presented to me by these white feminist 'icons.' It was only then that I realized how deep it is and how it's more about undoing these walls that we have built around marginalized people — it's not just about women and men. It's the fact that the walls for me are different than the walls for Amandla [Stenberg]."
To reiterate: She is 14.
Blanchard goes on to say that her definition of feminism has broadened, and she now describes it as "undoing patriarchal structures against marginalized people." This includes women, people of color, the LGBTQ community, and people with disabilities.