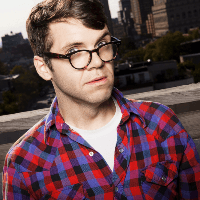 Filed by H. Alan Scott

|

Sep 06, 2016 @ 5:54pm
Gwen Stefani and Blake Shelton had a pretty kicka*s Labor Day with the kids, and they shared it with us via Snapchat. They probably didn't do it just to make exes Gavin Rossdale and Miranda Lambert jealous, but if they did, it probably worked. Just look at these happy famous people.
They're so in love, they do that super gross corny thing where they wear matching outfits.
A photo posted by Gwen Stefani (@gwenstefani) on
We'd be gagging if they weren't so cute. Blake even let Gwen's youngest, Apollo, drive the boat.
We get it, you're happy! Good for them. Really, really good.