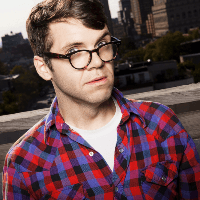 Filed by H. Alan Scott

|

Jul 08, 2016 @ 7:30am
In what will surely leave you saying, "Seriously, people freaked out about that?" Hayden Panettiere caused a bit of a virtual uproar when she was spotted without her engagement ring. Yep, people actually spent time being concerned about this.
She took to Twitter to set them straight.
To their credit, it's been a rough year for Panettiere. After the birth of her first child with fiance Wladimir Klitschko, she checked into rehab twice for postpartum depression.
She recently tweeted:
"The postpartum depression I have been experiencing has impacted every aspect of my life. Rather than stay stuck due to unhealthy coping mechanisms, I have chosen to take time to reflect holistically on my health and life. Wish me luck"
So like, calm down Panettierians (or Haydenators?), your homegirl Hayden has got it all under control.