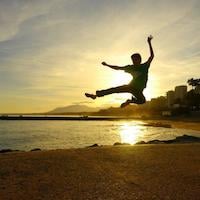 Filed by Mitchell Friedman

|

Apr 26, 2016 @ 8:35pm
Beyoncé dropped her "visual album" Lemonade over the weekend, and the world's still rocking like a Super Bowl halftime show that didn't invite Coldplay. Iggy Azalea, who probably didn't need any additional bad press after getting cheated on publicly by Nick Young (or just publicly dating Nick Young in general, who affectionately nicknamed himself Swaggy P), tweeted about how the slang "Becky" makes her feel.
@phagmob generalizing ANY race by calling them one sterotypical name for said race. i personally dont think is very cool, the end.

— IGGY AZALEA (@IGGYAZALEA) April 25, 2016
Apparently, all that happened was someone called her Becky and she asked them to not do that.
@phagmob @iggys_bitch it was used as a play on brain and brian. you would not be down if i started calling all black men "deshawns"

— IGGY AZALEA (@IGGYAZALEA) April 25, 2016
Here's her damage control after several sites reported that she was calling Beyoncé racist. She quotes this tweet: