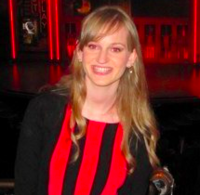 Filed by Orli Matlow

|

Jun 30, 2016 @ 9:14am
After all the cheating rumors and cheating confirmations, "Fancy" rapper Iggy Azalea found out that her fiancé got another girl pregnant in the least "Fancy" way. Young's ex-girlfriend is allegedly four months pregnant with his baby after a drunken evening together. And the worst part is, Azalea found out about it on the internet, just like you are right now.
I have never even been told by nick that his baby mother is pregnant so if this is true I'm finding out via E news.

— IGGY AZALEA (@IGGYAZALEA) June 30, 2016
While she's not sure about the pregnancy, she's certainly sure about the cheating.
I broke up with Nick because I found out he had brought other women into our home while I was away and caught them on the security footage.

— IGGY AZALEA (@IGGYAZALEA) June 30, 2016
This is just like a second shot to the chest. And I feel like I don't even know who the hell it is I've been loving all this time.

— IGGY AZALEA (@IGGYAZALEA) June 30, 2016