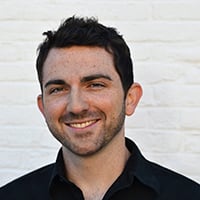 Filed by Chip Dwyer

|

Jul 25, 2015 @ 3:25pm
Another installment from the master of weird.
Lana being a muse for James.
(via Getty)
James Franco is writing a book about Lana Del Rey. The book, Flip-Side: Real and Imaginary Conversations With Lana Del Rey, is a result of Franco considering Lana not just a friend, but a muse. She offered some clear guidance for the undertaking, encouraging him to "Just write around me; it's better if it's not my own words. It's almost better if you don't get me exactly, but try." Sounds like a plan Lana! The book will most certainly be odd, as Franco is constantly exploring new mediums and projects, like the time he interviewed himself about his own sexuality.
Franco elaborated on her vibe and influence:
"When I watch her stuff, when I listen to her stuff, I am reminded of everything I love about Los Angeles. I am sucked into a long gallery of Los Angeles cult figurines, and cult people, up all night like vampires and bikers. The only difference between Lana and me is her haunting voice. That carries everything. The voice is the central axle around which the spokes of everything else extend."
Lana Del Rey only reminds me of Los Angeles because her name sounds like the LA neighborhood "Playa Del Ray." Keep an eye out for this riveting book from Penguin Random House next year.