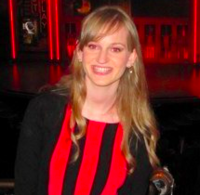 Filed by Orli Matlow

|

May 12, 2016 @ 4:40pm
Jennifer Lawrence is known for being "relatable," even though she has an Oscar, a perfect body and face, and a contract with Dior. But one thing that certainly does make the Oscar-winning goddess relatable is the fact that she embarrassed herself in front of Harrison Ford (and probably his earring, too).
J.Law told BBC's Graham Norton about the time she was out with comedian Jack Whitehall and saw Han Motherf*cking Solo eating with J.J. "Also Awesome" Abrams.
"I probably humiliated myself more than ever before," Lawrence says, "I never assume anyone knows who I am, but when I spotted Harrison Ford and J.J. Abrams I was like, 'It'll be fine, we're all co-workers, right?'"
It was not fine:
So I went up to them and started dancing like an idiot and the whole table just went quiet and stared at me. I realized while I am dancing that they had absolutely no idea who I was so I just turned around and walked back to Jack dying of embarrassment.