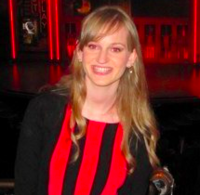 Filed by Orli Matlow

|

Dec 22, 2015 @ 5:00pm
Jennifer Lawrence confessed to choosing Gale over Peeta on Watch What Happens Live. In a game of "Plead the Fifth"—a bit that also teaches the viewer about the Fifth Amendment to the Constitution—host Andy Cohen asked J. Law if she ever off-camera made out with Liam Hemsworth, ex-fiancé of Miley Cyrus and possessor of the same DNA as former Sexiest Man Alive, Chris Hemsworth.
"Liam and I grew up together," she said, "Liam's real hot, what would you have done? Yeah."
Cohen also asked if she has ever gotten high before a Hollywood event (presumably that is the only way that they are bearable). She answered with an emphatic "yes."
Andy then asked Jen about hypothetically hooking up with Justin Bieber. Back in November, Biebs publicly expressed his interest in J. Law on Capital FM radio. In a game of "To Bae or Not to Bae"—a Hamlet reference that will confuse the f out of your parents—Bieber said about Jen, "Bae for sure. She's so sexy. She's unbelievable. She's so cute."