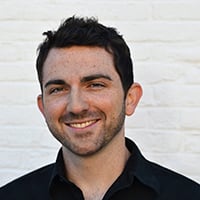 Filed by Chip Dwyer

|

Mar 08, 2016 @ 9:17am
J.K. Rowling made a surprise apparition to a Scottish book club on Saturday. The group is called Saturday Slaughters, and they discuss crime fiction at Orkney Library, on a small remote island. Yes, that's correct, Orkney is a small island chain off the northeastern coast of Scotland, so it's not easy to hop on a plane and just go there (unless you're a wildly rich author).
Rowling decided to make the trek after learning the group was discussing the book The Cuckoo's Calling, which Rowling wrote under the pen name Robert Galbraith:
https://twitter.com/jk_rowling/status/705706832438960130
Here she is posing with an Orkney Library favorite:
https://twitter.com/jk_rowling/status/706176731011538944
Librarian Stewart Bain described how they were—of course—stunned that Twitter's most prolific sub-tweeter showed up, and how everyone had a fantastic time:
It really was quite unbelievable. We had heard a rumor earlier that she had arrived in Orkney and then all of a sudden she was there. We gave her a tour of the library and then she came and sat in on the book group. Everyone was really quite gobsmacked.