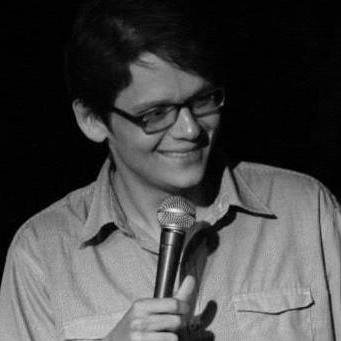 Filed by Matt Nedostup

|

Aug 21, 2015 @ 2:10pm
Duggar had a Facebook account under the incredibly fake name "Joe Smithson."
(This is now Part 4 of Josh Duggar's Second-Worst Week of 2015. Part 1, Part 2, Part 3.)
This Josh Duggar story just keeps getting deeper and deeper. If you haven't been following it and need a refresher, don't bother. Just stop reading now – you'll be better off. But if you really want to go down this rabbit hole, I'll indulge you.
Josh Duggar, the former star of the TLC reality show 19 Kids and Counting and a political activist for Christian family values and not being gay and all that stuff, was exposed as a serial philanderer who had accounts on Ashley Madison and OKCupid explicitly for cheating on his wife. Then he came clean, saying what we were all thinking when he announced, "I have been the biggest hypocrite ever." Now that you're all caught up, I'll give you a minute to shake your head and stare at the floor.
I hope that was satisfying, because there's another development for you to absorb. Intrepid Internet sleuths have researched the email address Duggar used for one of his two Ashley Madison accounts and found it linked to a Facebook account under the same alias: the profoundly unimaginative "Joe Smithson." As Radar Online reports, evidence strongly suggests that this account was used by Duggar to get his alter ego laid.