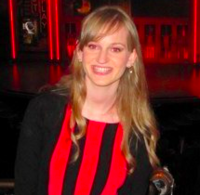 Filed by Orli Matlow

|

Aug 16, 2016 @ 8:02am
Justin Bieber has officially gone where few celebs have gone before, although many a celeb has threatened it—he done went and deleted his Instagram. That's right, everyone's go-to source for Bieber haircut updates and Bieber post-fight apologies has been scrapped, and as people of the Internet, you are all responsible. You failed to heed to his warnings.
A photo posted by justinbieber (@jushtinbiebah) on
Even though Earth exists in a post-Hillary "Delete Your Account" reality, Biebs didn't deactivate because someone told him to. He deactivated because commenters refused to be respectful. Even the whiney weenies have feelings.
Bieber was posting pictures of his (rumored) new girlfriend, Sofia Richie (the 17-year-old daughter of Lionel), and Beliebers didn't Beliebe in their relationship, so they threw hate at her in the comments.
The hashtag #RIPBeliebers started to trend after anti-Sofia comments forced Bieber to issue a stern warning: "I'm gonna make my Instagram private if you guys don't stop the hate." He even added, "This is getting out of hand, if you guys are really fans you wouldn't be so mean to people that I like."